MONEY TRANSFER
We understand the challenges that a common man faces to send money to their family and friends & that's why we always strive to provide an unparalleled banking experience through our simple remittance service that is easily accessible anytime from your nearest ROYALDO SERVICE POINT outlet.

Customers don't need to travel long distances to go to bank branches, stand in long queues, and fill complicated forms to avail basic banking services. To address this, ROYALDO SERVICE POINT integrates with major banks in India and leverages its platform to empower it's retailers to provide domestic money remittance or cash deposit service in customer's bank account instantly 24X7. Our secure, immediate and easy domestic service allows you to send money to any bank account in India. We provides the best money transfer services in India.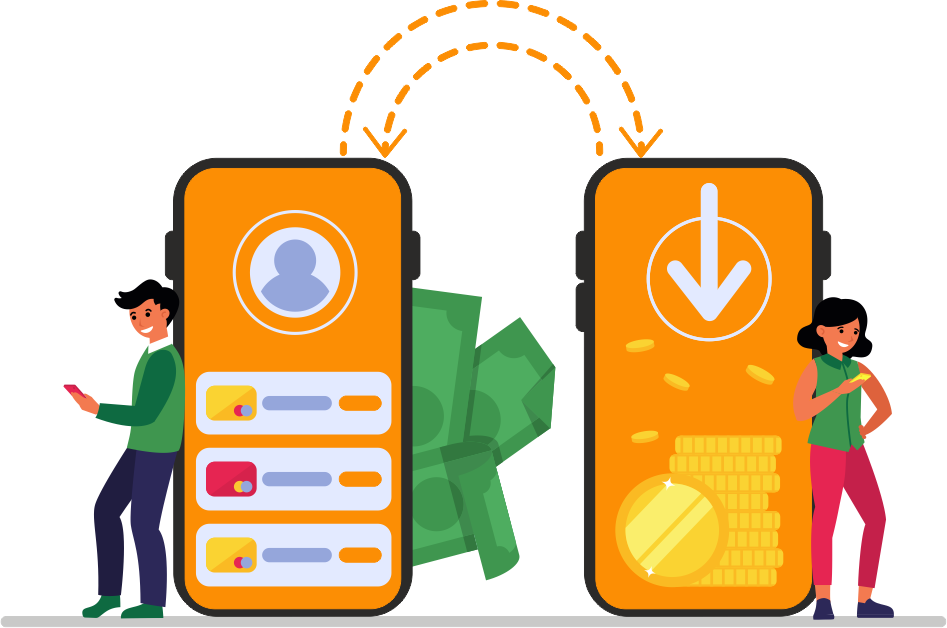 Online Money Transfer Agency
With ROYALDO SERVICE POINT you can open your own online money transfer franchise through which you will be able to transfer money, DMT, send money to bank account instantly through our highly secured money transfer business software and you will earn attractive commission in each successful transaction. Online money remittance business setup is very easy. You just need one shop of any size and have instant money transfer agent portal. Collect the money from the sender in cash, insert the receiver's account information, enter the money and press the send button. You will get the commission in every successful transaction. Also it is very simple to topup your DIGITAL SEVA KENDRA portal with debit card or credit card.

Online Money Transfer Services Business
ROYALDO SERVICE POINT offers you to send money to bank account instantly. Our portal is very simple and easy to use for our partners. It is highly secured that whenever it is login, OTP or one time password is generate instantly and success login will be done after entering the OTP received in the registered mobile number. Transfer money business is very profitable business because one gets good commission in each successful transaction.

How To Use?
Domestic money remittance as easy as mobile recharge and you need to collect the customers mobile no, Beneficiary bank account number, Bank name, IFSC code and the amount to be transferred to the customer. Complete the transaction by entering details at ROYALDO SERVICE POINT web portal or our android mobile app. The customer's account will be credited instantly and the customer will also be notified via SMS with the details of the transaction in real time.
Transaction Modes
Our platform supports IMPS and NEFT transaction modes, based on customer's requirements and beneficiary bank.
Feutures
– Send money instantly
– Available 24/7
– Transfers may occur on Sundays and public holidays also
– Instant confirmation to sender by SMS
– Safe and Secure transaction
– This service is available at all branches
– Verified account transfers
Benefits
– Send money to all PSUs and private banks
– Free SMS notification for all transactions
Start providing money transfer service online via ROYALDO SERVICE POINT to your customers and increase your income.