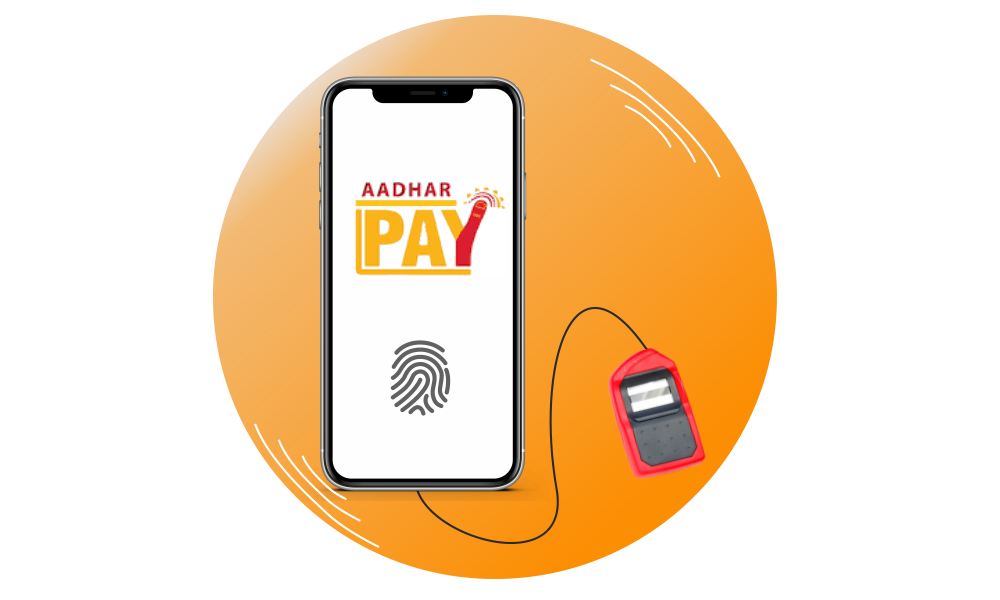 Aadhaar Pay is the easiest way to take payments from your customers. It is required to provide the Aadhaar number from customer and his physical presence at the counter to authenticate the transaction.
A biometric scanner device which enables the authentication is required for this transaction. If a customer wants to make payment, then he/she just needs to provide his/her Aadhaar Number, Bank Name andgive his/her finger printsas biometric authenticationat Biometric device attached to system.
The system would automatically fetch the bank account linked with the customer's Aadhaar number and debit the customer's bank account and Marchant (Agent) Digital Seva Kendra Wallet Balance will be credited. A receipt is printed for each Aadhaar Pay transaction. Aadhaar number is always masked on the receipt.